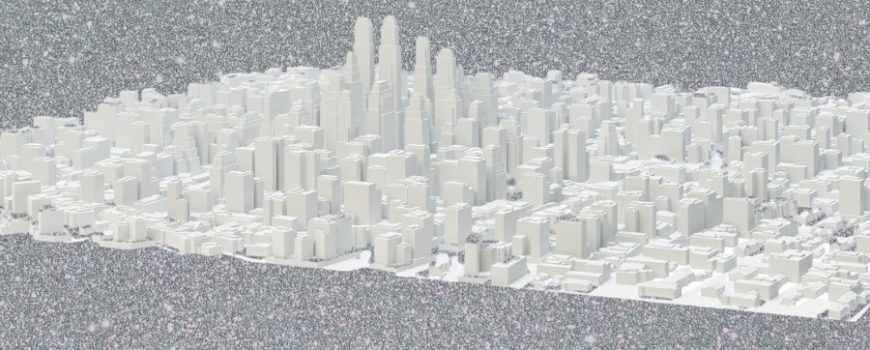 Concrete: The Foundation of Amazing Hotel Architecture
Chicago offers a wide selection of lodging options, from five-star luxury hotels and intimate boutique offerings to choices for the budget conscious traveler. Just in the Chicago Central Business District alone there are approximately 135 hotel properties, offering 43,881 rooms. These hotel options appear very different, but most likely they all have one material in common – concrete. And, many of these beautiful hospitality venues are possible thanks to the hard work of the Northern Illinois Concrete Contractors.

Concrete Building Methods
There are several reasons why concrete is such a popular material in hotel construction. It is not only very durable, but it is also fire resistant, soundproof and saves energy. These benefits can be achieved by using three different methods of concrete construction described below.
• Tunnel Form
Tunnel form is a construction method that involves building cellular structures with reinforced concrete. It is not only widely used in hotels, but also in other buildings that require repetitive units, such as student housing, condos, apartments, and commercial office buildings. This method enables the simultaneous creation of walls and slabs. Even with a small crew, tunnel form is very fast, and it is less expensive than other methods.
• Crosswall
Crosswall construction uses factory precast concrete components for floors and load-bearing walls. These components are designed and manufactured per the specific guidelines of the project. This is another construction option for the various types of buildings with a cellular nature. Crosswall construction is cost effective because its load-bearing nature enables buildings to be constructed without a steel frame.
• Twinwall
The final method, twinwall construction, is a hybrid solution, which combines precast and in-situ concrete options. The twinwall system is mainly used in the construction of precast floors. Twinwall construction ensures structural integrity and waterproof reliability. Plus, it is a quick and economical construction method.
One of Chicago's Largest Hotels
McCormick Place Convention Center is the largest convention in North America. In order to provide accommodations for the thousands of people who attend conventions at McCormick every year, a 1,205 rooms hotel was built with the help of a Northern Illinois Concrete Contractor. This recent addition to the Chicago skyline links directly to the convention center. Along with its 1,000 plus guest rooms, it also boasts 93,000 square feet of meeting space, 43,000 square feet of breakout space, two 25,000 square-foot ballrooms, and a signature event space on the 33rd floor. And, the concrete used in this project not only provides many benefits for its guests, but it also helped the hotel to achieve LEED® (Leadership in Energy and Environmental Design) Silver certification.
Dual-Branded Hotel in Chicago's West Loop
Chicago's West Loop is a former industrial zone that has been transformed into a dining and nightlife hotspot. Along with restaurants, hotels are also being built in this gentrified area. A member of the Northern Illinois Concrete Contractors was involved in the recent building of a 336-room dual-branded hotel. Their hard work resulted in a 24-story hi-rise that includes shared guest amenities such as an indoor pool, fitness center, sundeck, meeting space, restaurant, and retail space.
Wide-Ranging Hotel Selection Made Possible by Our Contractors
Chicago's hotel selection is vast, serving business as well as pleasure travelers. Some of these venues are skyscrapers while others are boutique hotels with just a few floors. No matter the size or shape of these hospitality offerings, our Northern Illinois Concrete Contractors have been instrumental in the construction of many venues. Check out our online directory of contractors to find out more about specific hotels they have brought to Chicago's skyline.